Call for Papers
Deadline 8 June 2018
Ladies and Gentlemen,
VGB's annual Conference "Chemistry in Power Plants" will take place in Magdeburg and will be accompanied by a Foyer Exhibition. The conference is a forum for operators of energy utilities and industrial power plants. Operating experience will be discussed and technical developments will be represented in the field of power plant chemistry.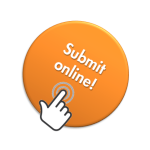 Main topics:
Conditioning of water steam cycles and cooling water cycles
Methods of water preparation and waste water treatment
Chemical aspects of coal-firing and co-firing
Chemical aspects of flue gas cleaning processes and CO2 separation
Analytic and quality assurance
Chemistry in nuclear power plants
Become part of the VGB Conference "Chemistry in Power Plants" and create actively an attractive and interesting programme. We are looking forward to your proposals!
Your VGB PowerTech | Conference Team