Ladies and Gentlemen,
In the context of the energy transition in a short period of time, the changing requirements in electricity and heat market and the public gas transport network require the timely adjustment of operational and plant engineering concepts for economical, safe and environmentally friendly gas turbine operation.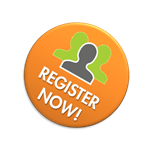 Already implemented solutions and innovative concepts for gas turbine plants, their subsystems and components, which are consider relevant aspects such as availability, reliability, and utilization of primary energy, load flexibility, fuel flexibility, lifetime costs and environmental protection, are suitable to meet the actual and expected future challenges are dealing by us with a broad topic portfolio.
With the presence of exhibitors from numerous product and service fields of the gas turbine industry an event frame is offered, which is the best basis for an international forum for establishing and extending of business and personal contacts.
Register now for the conference Gas Turbines and Operation of Gas Turbines. We look forward to seeing you.
Your VGB PowerTech | Conference-Team