Call for Papers
Deadline 30 November 2018
Ladies and Gentlemen,
This event is focussing on solutions and innovative concepts for gas turbine plants, their subsystems and components. Relevant aspects to meet current and future challenges shall be addressed, such as availability, reliability, utilization of primary energy, load and fuel flexibility, lifetime costs and environmental protection.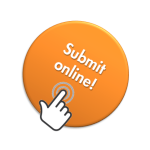 Please send your proposals for papers on the following subjects:
Energy and environmental policy framework conditions
Measures for increasing flexibility and their consequences
Maintenance and modernization
Innovative technologies and new products
Proposals for an opening lecture on the following topic are highly appreciated:
Relevance of rotating synchronous generators for the stability of the electricity transmission system in the context of the energy transition
Use this opportunity and actively contribute to an interesting programme. We are looking forward to your proposals!
Your VGB PowerTech | Conference Team