Call for Papers
Deadline 14 December 2018
Ladies and Gentlemen,
Innovations are a constant feature of our industry, in our day-to-day business and in activities involving a long-term planning horizon alike. They are an important means of reacting to challenges and processes of change. Our goal is to find, develop and implement technically clever and efficient solutions, because life without the secured generation and storage of power and heat is unimaginable.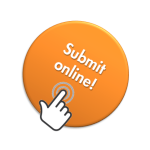 Please send your proposals for papers on the following subjects:
Generation and storage technologies for the future
Flexibility options in generation and storage of power and heat
Digitalisation in power generation
Lessons learned in projects and O&M
Optimisation, monitoring and diagnosis
Training and education
Mothballing and decommissioning of plants
Use your speech to present innovative concepts, developments and solutions at the VGB Congress 2019, the knowledge-sharing platform for the technical aspects of the future energy supply.
Selected papers will also be published in the renowned journal VGB POWERTECH, allowing you to reach a wider readership.
We are looking forward to your proposals!
Your VGB PowerTech | Congress Team