Ladies and Gentlemen,
The projects and development work on further reduction of mercury emissions in power plants, which extend from fundamental research to practical process engineering applications, are highly complex as a result of the complexity of mercury chemistry and the many-faceted chemical and process interactions with mercury.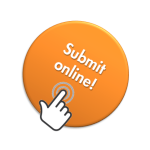 Moreover, in the context of the future limits, continuous emission measuring is of decisive importance.
Therefore, it is an urgent need to bring all parties together for an exchange of ideas and experiences regarding the reduction of mercury release into water and air and the measurement techniques.
Become part of the VGB Workshop "Mercury Control" and create actively an attractive and interesting programme. We are looking forward to your proposals!
Your VGB PowerTech | Conference-Team