Review: VGB Conference Maintenance in Power Plants 2018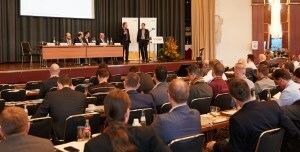 The VGB Conference took place in Bonn on 28 February and 1 March 2018. The Conference was attended by 218 participants and 38 exhibitors.
The following main topics were represented: current general requirements, quality assurance as well as techniques, experiences and damages.
In addition, the conference was accompanied by two panel discussions: Industry 4.0 in maintenance – sense or nonsense? and Perspectives for maintenance personnel in the power industry.
Announcement
VGB decided to hold the usually bi-annual Conference "Maintenance in Power Plants" in the year 2019 to balance its event portfolio.
The Call for Papers (Call to submit suggestions for lectures) will be distributed after the planning is completed. Interested parties are welcome to contact us already now.