Ladies and Gentlemen,
The 5th International VGB Workshop Materials and Quality Assurance takes place in Dresden hosted by Fraunhofer-Institut für Werkstoff- und Strahltechnik IWS. Aim of the workshop is to permit results of advanced materials, welding and quality assurance aspects.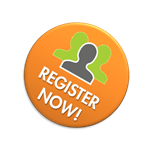 The main topics are:
Lifetime Assessment, Flexibility
Materials and Components
Modern Welding Technologies, Additive Manufacturing
Quality Assurance, Damages
Renewable Energy
The workshop is aimed at manufacturers, planners, operators, insurers and experts interested in technology and its environment, researcher, authorities and associations.
We are looking forward to seeing you in Dresden/Germany.
Your VGB PowerTech | Conference-Team