Ladies and Gentlemen,
The main topics of the VGB conference Maintenance of Wind Power Plants will deal with the reduction of installation and operating costs of wind power plants as well as with the enhancement of operational safety and reliability.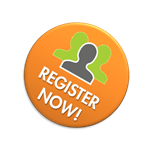 Different concepts will be presented to optimize blade maintenance and to reduce repair costs. In addition, measurement methods to analyze the relative rotor blade angle will be explained to increase the annual energy production. Several presentations will focus on operational optimization measures of wind farms. Finally, fire protection measures will be discussed.
The conference addresses operators of wind power plants and all persons and institutions that are directly or indirectly involved in the installation or operation of wind power plants. We would be pleased to welcome you in Bremen in order to optimize the operation of wind power plants together with you.
We are looking forward to meeting you in Bremen.
Your VGB PowerTech | Conference-Team